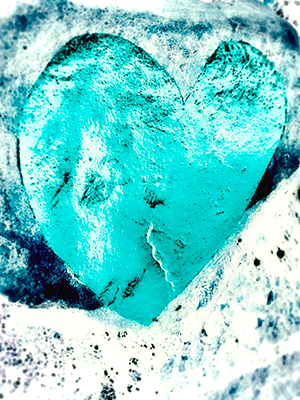 CORE KINETIC INTEGRATION
"I have been a client of Olivier's for over 9 years.
Prior to that I have been treated by other Structural Integration Practitioners since the 1980's. I have to say that Olivier is the most talented practitioner I have experienced . So much so that for the past 9 years I have recommended many of my patients to him."
Dr David Bronat
Washington, DC
Olivier's work is both meticulous and effective. He has helped me to heal an old injury and restore grace and lightness to my bearing. I'm impressed and grateful. Everyone should see him!
Robin Slonager
Acupuncturist, L.Ac.
Glen Echo, MD
I came to Olivier under strong recommendation and signed up for the 10-week Structural Integration program for 'a body tune-up'–it was my gift to myself for my 40th bday. But what I got was more like a physical and mental re-boot! The physical aspect of the therapy opened up my body in a way that 20-year yoga practice has not been able to do. The mental part that accompanied the physical was Olivier's guidance, reminders, and tips to break habits which was such a core part of the experience and what made it feel like a complete re-boot. Olivier is excellent in his therapy and teachings and so clearly dedicated to his clients (he spends the time he needs to help you as opposed to spending the time to earn your money). From my personal experience, I believe if you are open to an intense experience of change, there is no way you won't come out on the other side in a better much better place! I feel an immense about of gratitude- thank you Olivier!
Sarah Raposa
Washington, DC
CORE KINETIC THERAPY
I am a competitive fencer, nationally ranked, 70+ veteran age group. Repetitive stress
injuries are common. I have been working with Olivier many years and his system works
wonders. I only see him for injuries, so its not a continual treatment. A few weekly
sessions and hand, wrist, elbow, shoulder and leg strains are gone. I would not consider
going to anyone else. Thanks, Olivier, for everything you have done over the years!
William P.
I first started seeing Olivier after I was in an unfortunate incident and in considerable pain. His approach to healing which first involved a conversation, then assessment, then treatment, not only helped calm me but also produced exceptional results after one session. I continue to see Olivier years later as part of my approach to keeping my body in the best possible condition. Because I consider his services among the very best, I have sent numerous friends and colleagues to Olivier who have also reported very positive results.
Brett H. Freeman
My work is very physically demanding, so through the years I have paid visits to dozens of physical/massage therapists. I can say, without hesitation, that Olivier is one of the best I've been to. Firstly (and perhaps most importantly), he's a good listener. When you tell him about a specific pain or ailment, he remembers and makes sure that area is taking care of (no matter how long your list may be). Olivier also impresses with his efficiency. He can relieve pain and/or stiffness with appropriate massage in just an hour's time. Often getting a massage is like the story of Goldilocks: this therapist pushed too hard, that therapist pushed too soft…Olivier is just right, giving deep tissue work where needed and lighter work on smaller muscles. Lastly, Olivier is a very nice person and easy to feel comfortable around. I would highly recommend him to anyone.
Marc Petrosino
Puppeteer
Philadelphia, PA
I first came to Oliver Pelletier in 2011 after seeing several massage therapists and chiropractors. No one was able to heal my immense lower back pain until I was lucky enough to find Olivier. He is attentive, knowledgable and takes time before and after the therapy session to ensure you are receiving proper care beyond the massage table. I would highly recommend Olivier to anyone seeking trigger point therapy, especially for lower back pain."
TC
When a friend recommended Olivier to me, I had been suffering from a variety of musculoskeletal issues for several months and was in terrible pain. I had problems with my lower back and my left hamstring and ankle, and was extremely uncomfortable. Physical therapy seemed to make the pain worse, and I had resigned myself to being miserable. After just one session with Olivier, I was able to move more easily and had much less pain. Over the next few weeks — thanks to regular sessions with Olivier and the practical exercises he prescribed for me — I made slow but steady process. He freed me from the chronic pain, helped me get moving again, and let me get back to enjoying life. I truly believe that, without Olivier's expert treatment, I would have continued to suffer from chronic pain. I recommend him enthusiastically to everyone I know with back / muscle pains!
Susan Flinn
Washington, DC
I have been a client of Olivier's for over 2 years now, primarily with shoulder and rotator cuff issues. Olivier has successfully rehabilitated 2 injuries that might have otherwise required surgery. His approach is straightforward and he is very good at giving you a thorough explanation of how and why he enlists the techniques that he uses.
Scott Messing
Washington, DC
Olivier Pelletier is an experienced and truly gifted therapist. My chiropractor recommended that I see Olivier to help me recover from a sprained ankle which caused me a lot of back pain. Favoring my ankle threw my whole body out of alignment. Olivier helped me recover from my sprained ankle and more. He listens to my concerns and helps me to understand proper body alignment and posture. As a result of Olivier's care, my back problems have improved more than I ever thought possible. I highly recommend him to patients who want to receive excellent care and learn how to take care of themselves.
Lisa Mc Cloughry
Reston, VA

I started meeting with Olivier after suffering from neck and back pain for over three years. I had tried everything – injections, physical therapy, chiropractic adjustments, dry needling, acupuncture, different massage therapies – and was starting to lose hope.
However, after just a few sessions with Olivier I started to feel a real difference in my alignment, posture, balance, and flexibility. He listens carefully and works with you to find the right approach to managing your pain. My experience was quite literally life-changing. Now I feel like myself again, and I look forward to continuing to see Olivier for preventative care in the future.
Aaron W
CORE KINETIC BODYWORK
Dear Mr. Pelletier,
Thank you very much for seeing me two days before my race, the Chicago Marathon. Your CORE Kinetic massage relaxed me, loosened me up, and gave me the edge I needed to run my fastest ever and to qualify for the Boston Marathon with a 3:10! Thank you!
Neale Smith
Discovery Channel Production
Silver Spring, MD