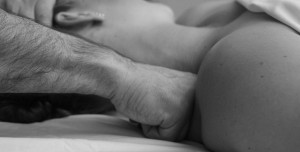 WHAT IS OSTEOPATHIC MANUAL THERAPY?

Osteopathic Manual Therapy (also called Osteopathic Manipulative Treatment), is a hands-on treatment that involves the therapist using their hands to assess and then treat dysfunctions of the body. This can include treating acute and/or chronic musculoskeletal conditions, nerve entrapments, as well as various other illnesses. Using OMT, the Therapist moves a patient's muscles and joints using techniques that include stretching, gentle or deeper pressure and resistance.
WHAT IS FRICTION THERAPY?
Friction Therapy or transverse friction massage is a very precise form of medical massage developed by Dr. James Cyriax. It works by breaking down the scar tissue which prevents proper healing within muscles, tendons, and ligaments, and is applied with no oil or lotion. Friction Therapy is remarkably effective in treating most muscle, tendon, and ligament injuries.
WHAT IS MYOFASCIAL THERAPY?
Myofascial Therapy is one of the most advanced treatments available. It is deep soothing massage therapy which uses slow stretching techniques over the fascia (web of connective tissue surrounding and protecting muscles and other structures of the body).
Myofascial Therapy, generally applied using little lubricant, creates a thixotropic phase change (changing the consistency of the fascia from a solid to a gel-like state), and removes restrictions that cause pain and a variety of other dysfunctions. This structural and functional change, applied to all regions of the body, provides relaxation, greater flexibility, balance, and ease of movement.
WHAT EXACTLY IS FASCIA?
Fascia is a dense fibrous connective tissue located between the skin and the underlying structure of muscle and bone. It surrounds and connects the muscles, organs, and skeletal structures in our body. Muscle and fascia form the myofascial system of the body.
WHAT IS STRUCTURAL INTEGRATION?
Structural Integration is a 10-session therapeutic and educational plan of deep fascial manipulation, awareness exercises and movement education. It is designed to improve the body's structure (shape) and function (movement). A different body region is worked on in each session. This establishes a balanced structure which releases deep chronic tension, improves interrelated movement patterns, and increases self-reliance through heightened physical awareness.
The Ten-series can be divided into three distinct phases:
PHASE 1: Extrinsic – The first three sessions strive to loosen and balance surface layers of the body.
PHASE 2: Intrinsic – The next four sessions are referred to as the "core" sessions. They lengthen and release the deeper layers of intrinsic musculature and focus specifically on the relationship between the lower extremities, pelvis, spinal column, shoulder girdle, and head.
PHASE 3: Integration – The final three sessions are a more comprehensive approach to reworking and integrating all regions of the body. They are designed to decrease stress and increase energy as the body's structure is better aligned with gravity.
WHO BENEFITS FROM CORE KINETIC?
CORE Kinetic has helped many people, from professional and recreational athletes wanting to improve their performance, to those looking for relaxation, pain relief and a return to normal function. CORE Kinetic suits all ages, from children to the elderly.
WHAT SHOULD I WEAR DURING A SESSION?
Wear comfortable clothing, such as shorts and a Tube-Top or Sports Bra for women that gives easy access to the area(s) that we're going to focus on.
WHAT SHOULD I EXPECT DURING MY INITIAL APPOINTMENT?
You will be asked to download and fill out an intake form in order to provide pertinent information concerning your health, and email it back to olivier@corekinetic.com. If you have not downloaded and filled out the intake form, please arrive 5 minutes before your scheduled appointment to complete the form. an assessment will be performed during the initial appointment which is a fundamental step that will guide the strategy of our treatment session.
The secret of successfully treating chronic pain problems is identifying the exact source of the pain and then correctly matching the appropriate treatment required to eliminate the pain. Unfortunately, this process is rarely accomplished when resorting to traditional therapies.
DO YOU HOME VISITS?
Yes. For home visits in the DC area, clients are charged $250/60minutes. Please call for pricing on longer sessions or out-of-state home visits.l
ARE YOUR THERAPY SESSIONS COVERED BY INSURANCE?
Although I do not work with insurance companies, I do accept auto injury cases with proper insurance coverage verification and a prescription from your physician. In many cases, a flexible medical spending account may be used to cover massage and bodywork. Your employer can explain what is and is not covered in your plan. If necessary, a coded receipt will be provided for your office visit. For all sessions not related to the aforementioned auto injury cases, payment is required at the time of service.
WHAT IS YOUR CANCELLATION POLICY?
I request a minimum of 24 hours for any cancellation so that I may schedule another client/patient for that time. If an appointment is not canceled 24 hours prior to the scheduled appointment, you will be charged in full for your missed appointment. This may not apply in an emergency situation. Examples of emergencies are (1) severe weather and (2) illness or accident. In any case, it is greatly appreciated if you could notify us as soon as possible.